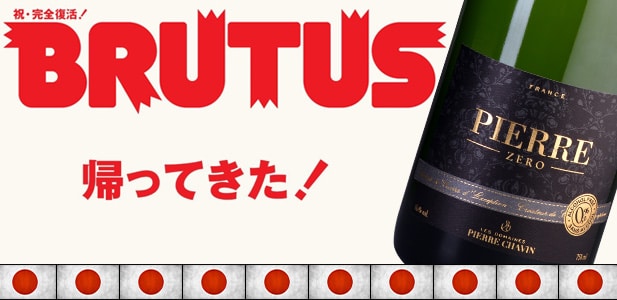 BRUTUS, a japonese magazine dedicated to the pop culture and life style is a popular bimensual which presents the latest trends.
The first issue is dedicated to food. Four judges taste and give their opinion on different products, advising and helping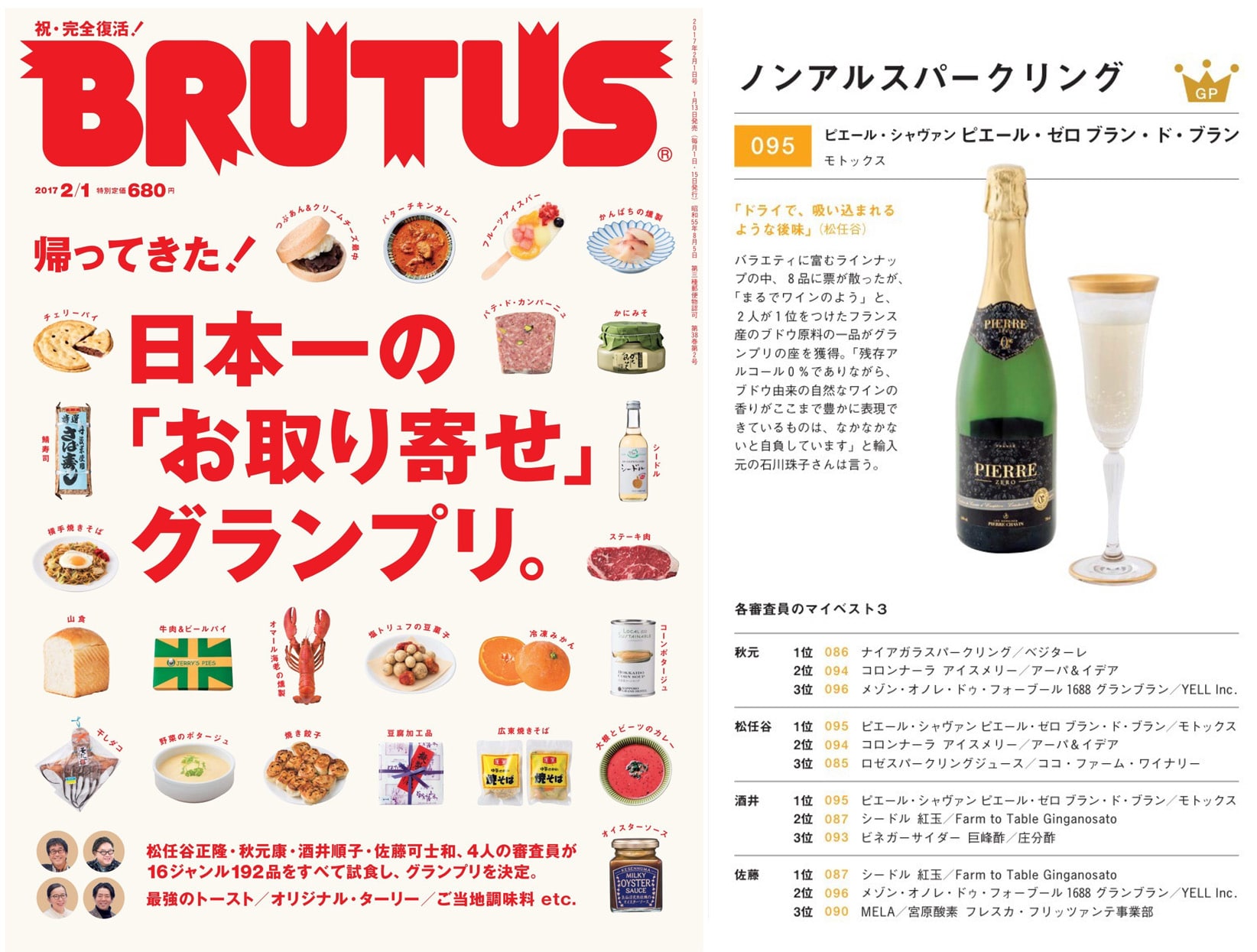 japonese people to discover new flavors.
Pierre Zéro sparkling blanc de blancs is the big winner :
" Pierre Zéro is a non-alcoholic wine with a seductive finish. Among a diversity of products tasted by the  judges, scores are given to eight best of them. Two of four judges put Pierre Zéro sparkling blanc de blancs at the first position because for them it's like drinking a real wine.
Even if there is no alcohol, natural grapes give some richness. It's an unique product, says miss Ishikawa of Mottox, the importing company of Pierre Zéro in Japan."
Lead product of the Pierre Zéro range, sparkling blanc de blancs seduces all over the world.
Find it right now on our online shop.