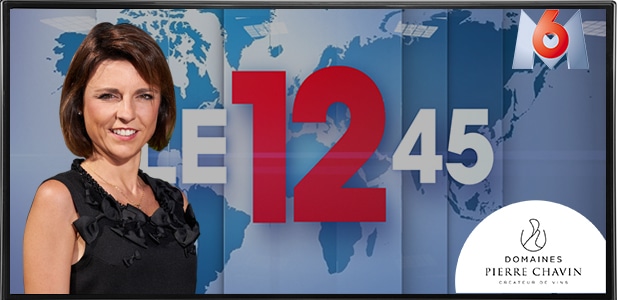 It was during the SIAL Paris, the world's most renowned food trade show aimed at food industry professionals, that French TV channel M6 met up with Mathilde Boulachin at the Pierre Chavin stand.
In a programme aired on '12:45' on the 27 October which took a closer look at bag-in-box wines, the channel's journalists showed an interest in the advantages of this form of packaging and were pleasantly surprised to see that premium wines are now available in bag-in-box format.
Pierre Chavin used the SIAL trade show to present their latest innovations in the alcohol-free wine market, a market in which it is undoubtedly one of the world's leading companies. With products including an alcohol-free wine with 24 carat gold flakes and a low-calorie alcohol-free wine, its innovative ideas captured the attention of journalists at the Chavin stand. The Pierre Zéro bag-in-box is the company's flagship alcohol-free range and was a big talking point at the stand.
It is a very first for the market as an alcohol-free wine has never before been available in bag-in-box format. It offers not only a new approach to consuming wine but also a truly innovative product which is rapidly growing in popularity.