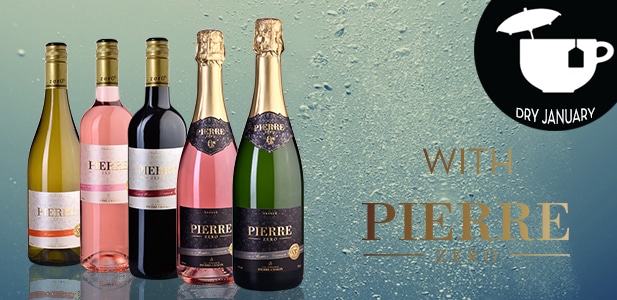 Between caloric meals and all kinds of abuse, after December it's the New Year's Resolutions time.
For year 2018, why don't you begin with a funny and limited in time challenge with your friends ? The « Dry January » challenge, consisting to stay sober in January.
The aim, make a detox program to see effects on your skin, weight, money, in a nutschell on body and spirit.
Campaign launched in 2013 by the charity, Alcohol Concern, helping alcoholic people better care, Dry January invades the entire world with more than 2 million participating people last year.
Widely relayed on social medias, Dry January creates a group and motivating effects.
Dry January is very positive, it allows to see bad effects of alcohol on body and to manage its alcohol consumption throughout the year.
To support you, Pierre Zéro alcohol-free wine allowing to take the Dry January challenge with pleasure.
Join us and take the challenge !