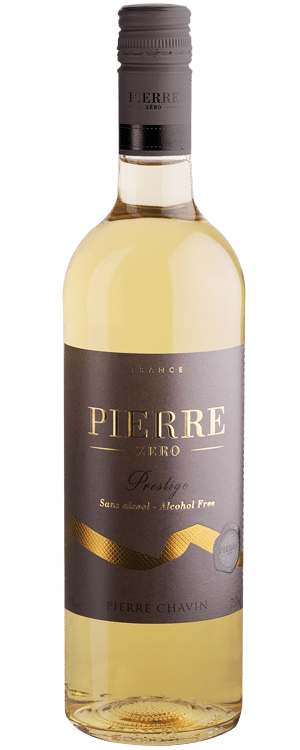 The wine's properties
---
With a dress color yellow gold with bright reflections, Pierre 0% Prestige White reveals a nose with aromas of peach and white flowers. His mouth, generous wealth, offers apricot, vanilla and honey sublimated by infinite gentleness.
---
Grape varieties

Chardonnay.
Origins

Blend of South of France grapes.
Making process

Traditional vinification with one part of the wine aged in oak barrels. Alcohol extraction and flavor and aromas preservation. Pierre Zéro sweet Prestige is considered as a Sauternes without alcohol, as a prestigious late harvest. It is seen as such for its golden color, freshness and sweetness.