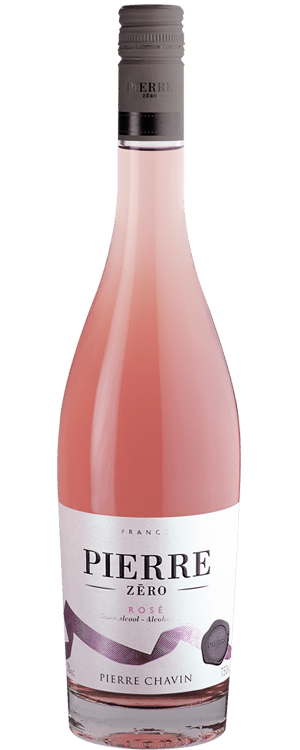 The wine's properties
---
Brilliant rose in color with intense aromas of red fruits. This non alcoholic rosé wine has a balanced freshness and fluidity that excite the palette and is perfect for warm summer days.
---
Grape varieties

80% Chardonnay, 20% Merlot.
Origins

The cuvée results from meticulous selection and a blend of French wines originated South of France.
Soil

A wide variety of different soils dominated by clay-limestone type.
Making process

The grapes are harvested at night to take advantage of the low night temperatures. The vinification and the production process are then carried out using traditional methods. A de-alcoholisation stage takes place in order to bestow on Pierre 0% its true significance. The alcohol-free wine is finally bottled and elegantly dressed.