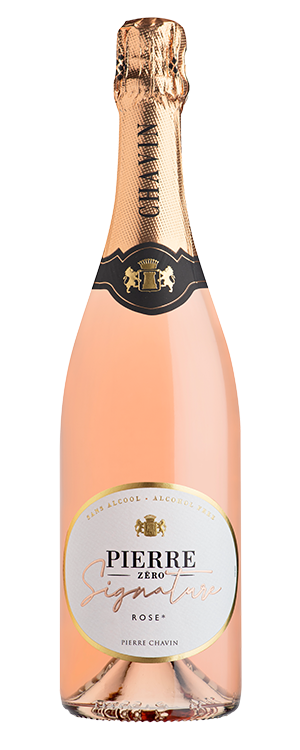 The wine's properties
---
With its shimmering pale pink color, Pierre Signature Rosé sparkling wine seduces with its fine and delicate bubble.
Non-alcoholic, Pierre Zéro Signature sparkling wine will accompany you on your festive occasions, both as an aperitif and with all sorts of sweet dishes.
An alliance of delicacy, purity and elegance, Pierre Zéro Signature has no added sugar, preservatives, flavors or sulfites.
---